"We cannot direct the wind, but we can adjust the sails."
-Bertha Calloway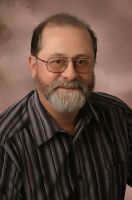 Are you seeking retirement planning, asset management or estate planning services?  As a long time CERTIFIED FINANCIAL PLANNER ™ Professional I can help you integrate all these services for a better picture of your overall situation.  Our true Advisory relationship and fee-based services help to eliminate the conflicts of interest encountered in working with a broker or agent compensated by commissions on your investment purchases. 
We have provided brokerage services since 1980, financial planning since 1987 and unbiased, fee based investment management since 1992, through good markets and bad.  Take advantage of our many years of experience managing retirement plans, rollovers, trusts, inheritance and other investments.
Check out our Learning Center; its many financial calculators, dozens of research articles and monthly newsletters may suggest possible answers to some of your planning questions.  Use our forms to organize your financial data and help clarify your goals in preparation for our services.
Contact us by phone or email to arrange a confidential get-together in either of our offices, you'll find the atmosphere very informal and easy going.  There is never any charge or obligation for our initial meeting.